The EBRD Programme in Central Asia Women in Business ("the Programme") was launched in February 2020 and includes four country participants: Kyrgyzstan, Tajikistan, Uzbekistan, and Mongolia.
This programme is funded by the Women Entrepreneurs Finance Initiative (We-Fi) and the Swiss State Secretariat for Economic Affairs (SECO)  through the EBRD Small Business Impact Fund (Italy, Japan, Korea, Luxembourg, Norway, Sweden, Switzerland, TaiwanBusiness – EBRD Technical Cooperation Fund and the USA).
The Programme goals are to improve access of women-entrepreneurs to finance for sustainable growth and job creation, develop sustainable credit mechanisms tailored to the needs of women entrepreneurs, increase the viability of women-led enterprises through better access to non-financial services and business networking, and create a favorable regulatory base for women-led businesses.
The implementation of the Goals is carried out through such Programme components as dedicated financing offered to partner institutions along with technical support by EBRD consultants, a complex of measures for women in the field of business coaching and skills development, consulting, mentoring and business networking, as well as the development of a policy dialogue with representatives of local government structures.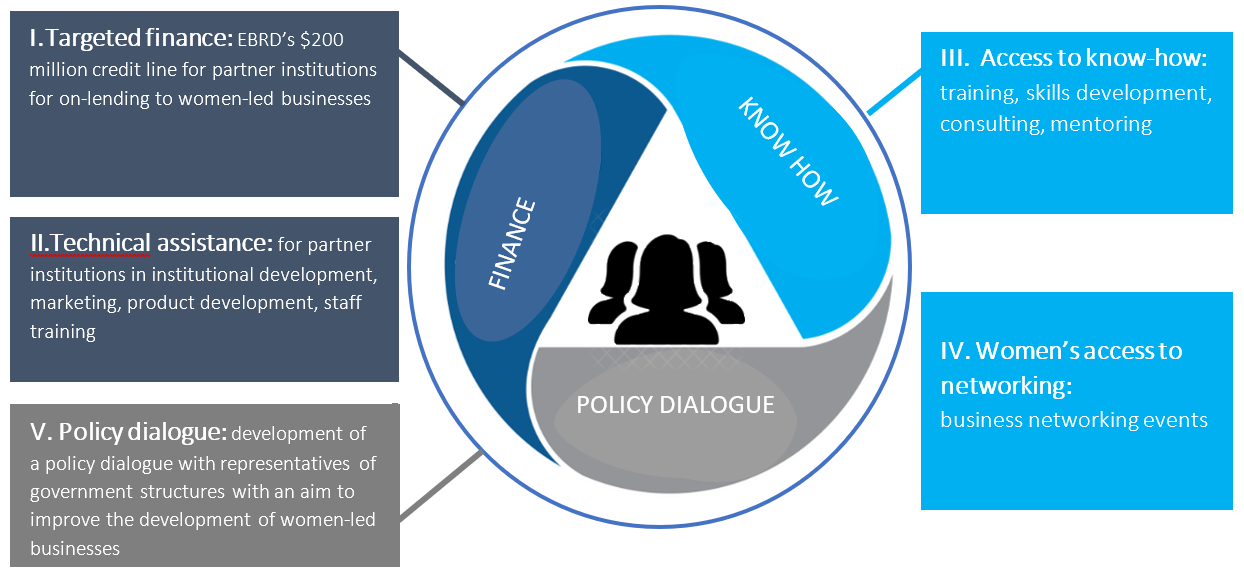 Components of the EBRD Programme Women in Business in Central Asia
The purpose of the section devoted to WIB is to provide training, share knowledge and experience with partner institutions, publish news articles and announcements about forthcoming events under the Programme, as well as share other information that may be of interest to both women entrepreneurs and a wide range of users.
The materials available in this section will allow each user to obtain useful information both for effective promotion of women's banking, and for the development of own business and for awareness-raising in the gender aspects.
The Programme website:www.ebrdwomeninbusiness.com.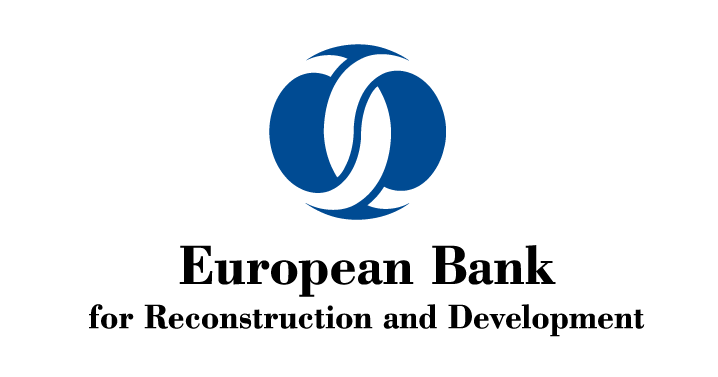 EBRD Small Business Impact Fund
(Italy, Japan, Korea, Luxembourg, Norway, Sweden, Switzerland, TaiwanBusiness – EBRD Technical Cooperation Fund and the USA)